Thank you for your interest in Outlaw Pottery. On the form below, please tell us how we can help you, giving us as much information as possible.
If you have a kiln in need of repair, be sure to include photos of the kiln:
The kiln tag that shows the brand, model, serial number and electrical specifications (required),
The entire exterior of the kiln (recommended), and
The interior of the kiln (recommended),
The receptacle,
The breaker.
The more photos you share with us, the better we can serve you.
If you are a contractor in need of a quote, we will respond with a request for your spec sheets.
If you are interested in discussing pottery classes, please specify whether you are interested in the 10-week Adult Wheel-Throwing Pottery Session or the Two-Hour Private Lessons.
If you are interested in ordering Laguna Clay, Laguna Glazes or a Pacifica Pottery Wheel, please list the quantity and items you would like. You can find photos and item numbers of clay and glaze at www.LagunaClay.com Prices vary based on your location. We ship factory direct from Florida, Ohio and California.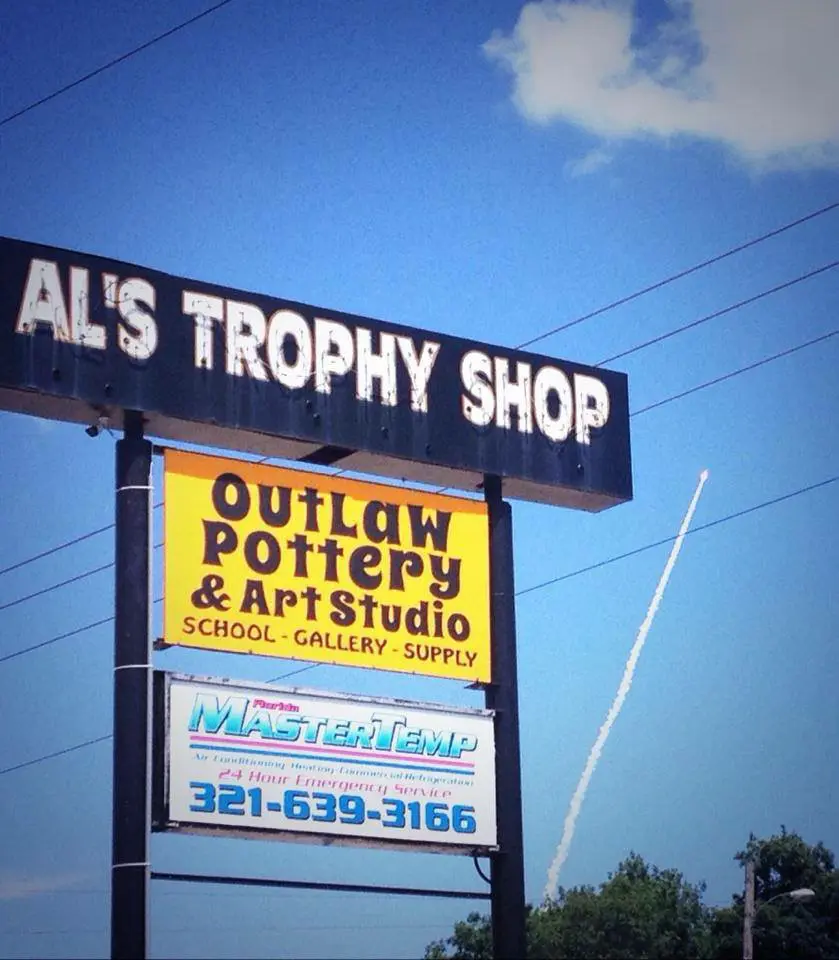 Most days we are either up to our elbows in clay at Outlaw Pottery School or working in electricity for our kiln customers somewhere in Florida. If we are teaching all day or traveling and working on kilns, it may take us 48 hours to return your email.
We do not buy or sell used kilns, pottery wheels, or moulds.
We do not repair broken pottery.
Yours in mud,
Rosalie and Jason Outlaw
Outlaw Pottery
Outlaw Pottery, LLC
Studio - School - Supply
and The Florida Kiln Doctor
Established 2010
Outlaw Pottery's services and sales are by appointment only. We do not have walk-in hours.
Outlaw Pottery School is located at 3475 N US 1, Unit 2, Cocoa, FL 32926. No public entry or walk-ins. By appointment only for registered students.
Kiln services throughout Florida are based out of our mobile Florida Kiln Doctor unit. Contact us to schedule an appointment at your home, school, or business.
Clay, glaze, and equipment sales by phone and email.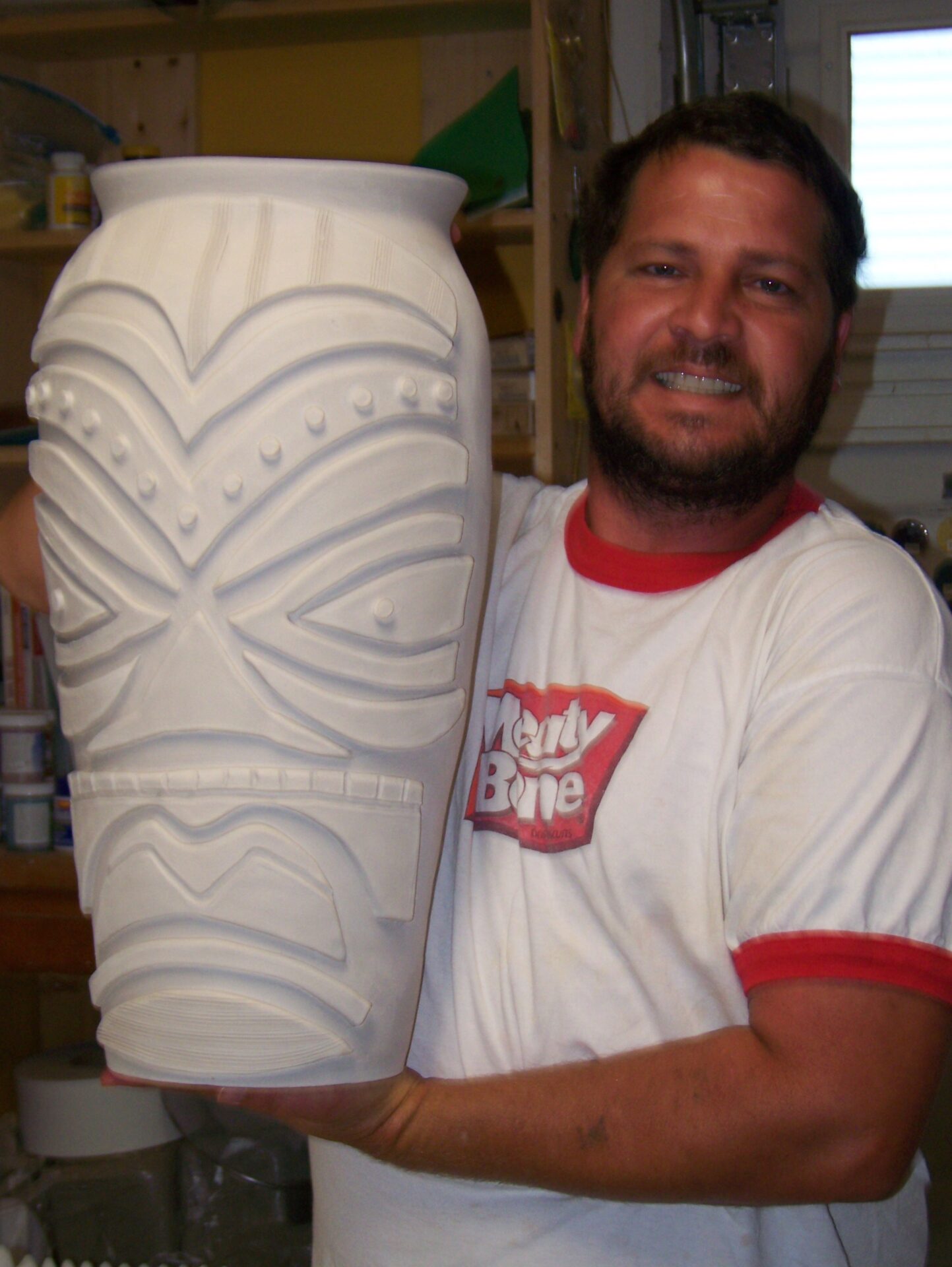 Award winning potters, pottery teachers and Certified Master Kiln Technicians Jason Outlaw and Rosalie De Fini Outlaw established Outlaw Pottery, LLC in Hickory, North Carolina in 2010. The Outlaws have had their hands in clay since their childhoods. After a career in nonprofit management for Rosalie and a career as an executive chef for Jason, the two came together to pursue a new adventure that took their pottery hobby to a whole new level.
Rosalie, a graduate of the University of Florida, and Jason, a Florida native, decided to move their family and business back to the Sunshine State in late 2012. Our passion to share our love of art and art-making with our pottery students and kiln clients fuels our business. Every day is like Christmas when we deliver a kiln to a teacher or unload a kiln full of student pottery and see the joy on their faces.